Via Scoop.it – Transmedia Thought Leadership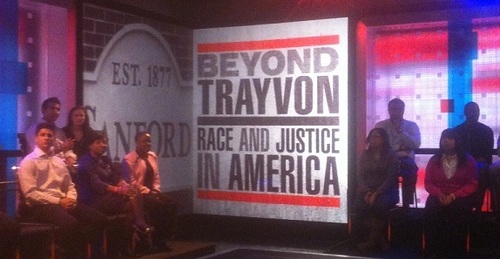 @wcntv CEO Jay O'Conner Attends Taping and Asks a Question. How can someone prove Stand Your Ground in a case like Trayvon Martin? Visit www.wcntv.tv And leave comments across WCN Social Media Resources. Let your voice be heard.
Can justice be fair? Can justice be blind? The killing of 17-year-old Florida high school student, Trayvon Martin, has captivated the nation. Over the last few weeks, we've brought you many angles of the story on "Starting Point.
Via startingpoint.blogs.cnn.com