Via Scoop.it – Miss Represented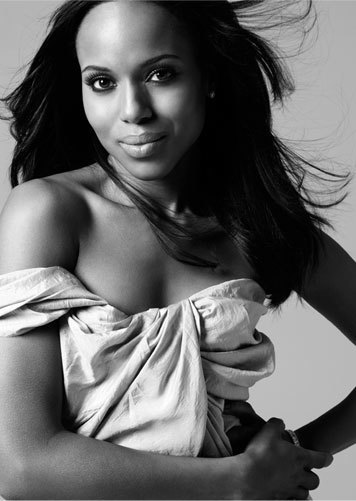 Winner of "Outstanding Actress in a Motion Picture" for Ray at the NAACP Image Awards in 2005 and nominated for an Independent Spirit Award for "Best Actress" in the film Lift in 2002, Kerry Washington is a versatile and fearless actress who has built an impressive list of credits in a relatively short amount of time.
She garnered critical acclaim for her roles in The Last King of Scotland opposite Forest Whitaker for which she was nominated for "Outstanding Supporting Actress in a Motion Picture" at the NAACP Image Awards in 2007, The Dead Girl opposite Marcia Gay Harden and Brittany Murphy, and in Lakeview Terrace starring opposite Samuel L. Jackson and Patrick Wilson.
Kerry will next be seen in Night Catches Us, premiering at Sundance in 2010; A Thousand Words opposite Eddie Murphy; and Mother and Child with Annette Bening and Naomi Watts opening May 2010.   Prior to these films, Washington starred as Alicia Masters in Fantastic Four and it's sequel Rise of the Silver Surfer, I Think I Love My Wife opposite Chris Rock, the Wayans Brothers' comedy Little Man, Mr. and Mrs. Smith, starring Brad Pitt and Angelina Jolie, Spike Lee's She Hate Me, Sidney Lumet's HBO film Strip Search and the independent film Sexual Life.   Other film credits for Washington include Against the Ropes, The United States of Leland, The Human Stain, Bad Company, Save the Last Dance for which she received a Teen Choice Award for Best Breakout Performance, and the highly acclaimed independent film, Our Song.   Washington is currently making her Broadway debut in David Mamet's new play 'Race'.
In TV, Washington can be seen in Howard Zinn's documentary The People Speak, along with Matt Damon, Josh Brolin and Sean Penn, which premieres on the History Channel in December 2009. In 2010 Washington will voice the role of Princess Shuri in the animated series Black Panther.   Washington is an active member of the V-Counsel, an esteemed group of advisors to V-Day, the global movement to end violence against women and girls, and she serves on the board of Voices of a People's History, a non-profit arts and education group which uses live performance and educational programs to illuminate the primary source material that inspired the book, Voices of a People's History of the United States.
In 2004 Kerry received the Hollywood Life Breakthrough award. In 2005 Kerry received the Young Artist award from Americans for the Arts; this award is for incredible accomplishments and exemplary leadership. In 2008 Washington received several accolades including the Women's Project Women of Achievement Award, the GWU Alumni Association's Recent Alumni Achievement Award, and the Congressional Black Caucus Foundation Phoenix Award, for Washington's commitment to social advocacy. In 2009, Washington received the US Conference of Mayors Artist-Citizen Award for public leadership in the arts.   Originally from The Bronx, New York, Washington is a graduate of The Spence School. In 1998, she graduated Magna Cum Laude and Phi Beta Kappa from The George Washington University.   Washington is currently a spokesperson for L'Oreal Paris and a brand ambassador for Movado.   In November of 2009, Washington was appointed by President Barack Obama to the President's Committee on the Arts and Humaniti
Via kerrywashington.com
Related articles